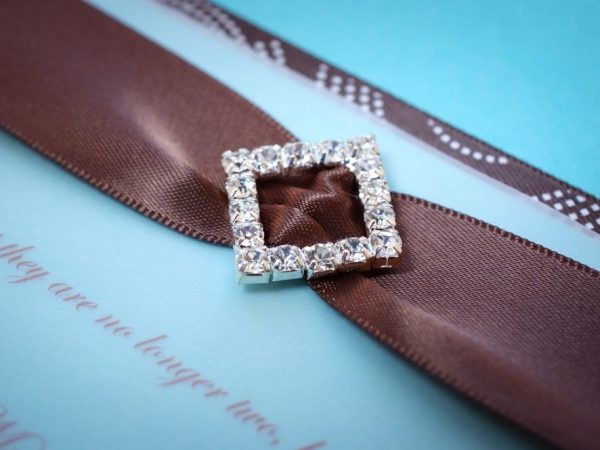 At Stick to the Budget we specialize in handcrafted wedding and special event invitations. We produce everything from custom invitations, programs, place cards, table numbers, thank you cards and favors, right down to your guest's hotel welcome bags. We work directly with each client to produce a unique custom item that no one else will ever have. Why settle for something mass produced when you can take part in the creative process and have an original custom made item just for you. Whether you're having an elegant, lace and pearl anniversary party or a vintage inspired wedding, we can design the perfect items for you. Simply bring us your ideas and we will make them come to life. Our commitment is to work within your budget to help you realize your perfect day, all within your personal budget. We're here to help you Stick to the Budget!
Wedding invitations are our specialty
unique WEDDING INVITATIONS
Your wedding invitations will give your guests the first indication of what they're going to experience at your wedding, since your invitation will reflect your distinct style and taste. Your invitations can say much about your personality and the type of wedding you'll be having. Use this opportunity to create a spectacular wedding invitation. We will work with your colors and theme to craft an invitation that is uniquely yours. The finished invitation will reflect your distinct taste and style.